Perhaps the most surprising thing about the upcoming CBS All Access adaptation of Stephen King's The Stand is just how damn sexy the cast is. Fans of the novel know that most of the characters are a bit gritty, a bit greasy, a bit exhausted and drained. They're far more focused on surviving the apocalypse and rebuilding society then they are with putting product in their hair and making sure they're clean-shaven.
But the cast has been one good-looking bunch, has it not? Alexander Skarsgård, Amber Heard, Odessa Young. These are attractive folks!
Take James Marsden, for example. Marsden will be portraying the story's main character, Stu Redman. Stu, a redneck good-ol-boy from East Texas, used to work at a calculator factory and spends his free time drinking beer and shooting the shit with his good-natured but uneducated friends at the local gas station. Stu Redman is NOT some sexy, hip Matthew McConuaghey type. But this is James Marsden: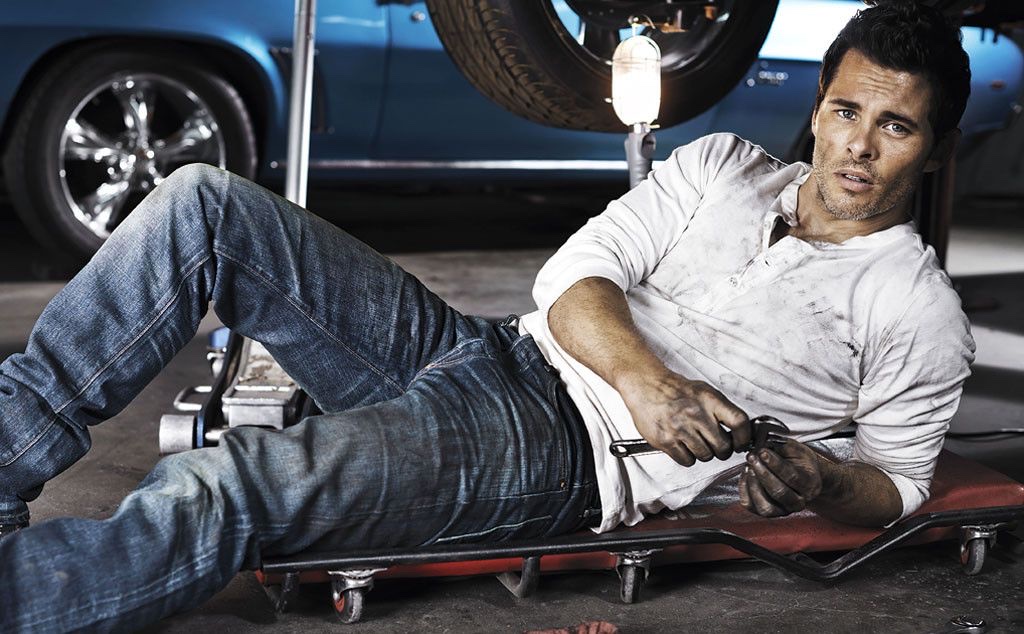 And now we have another young, hot thang added to the cast of Josh Boone's epic mini-series. Nat Wolff, best known for his work in Death Note and Paper Towns, will be portraying Lloyd Henreid. Henreid is a MAJOR character in the book and perhaps one of the best too. He is a rather dumb, violent criminal who happens to be chosen by the story's villain, Randall Flagg, to become his right-hand man. Lloyd takes the job seriously and runs Flagg's operation in Las Vegas while retaining great power. There's much more to the character than that, he contains layers and internal conflict and really has one of the most intriguing arcs in the book. Plus the stuff with him in prison towards the beginning of the book is unsettling, to say the least.
While I never pictured Lloyd looking as handsome as Wolff, I have faith that the actor will be able to deliver something special with his performance. He's too young, yes, and too good-looking too and I know many had their hearts set on an actor like Walton Goggins to take on the part. But it is what it is. All things considered, Wolff is a talented young performer and this is a role that needs an actor who will really sink their teeth into it.
Boone obviously has faith in the actor because he's worked with him before in The Fault in our Stars. In fact, back when Josh Boone was initially attached to a Stand adaptation, the rumor was that Wolff would star as one of the heroes, Nick Andros. So it's no surprise that Wolff has come on board with the series, though the character he's playing is definitely a bit of a shock.
So Lloyd will be better looking and younger than any of us ever imagined. But that doesn't mean he won't still be a fascinating and deep character. Wolff just might kill it, even if he isn't the type of person we had in mind for the part. Oh well, it's not the end of the world.
Source: Deadline