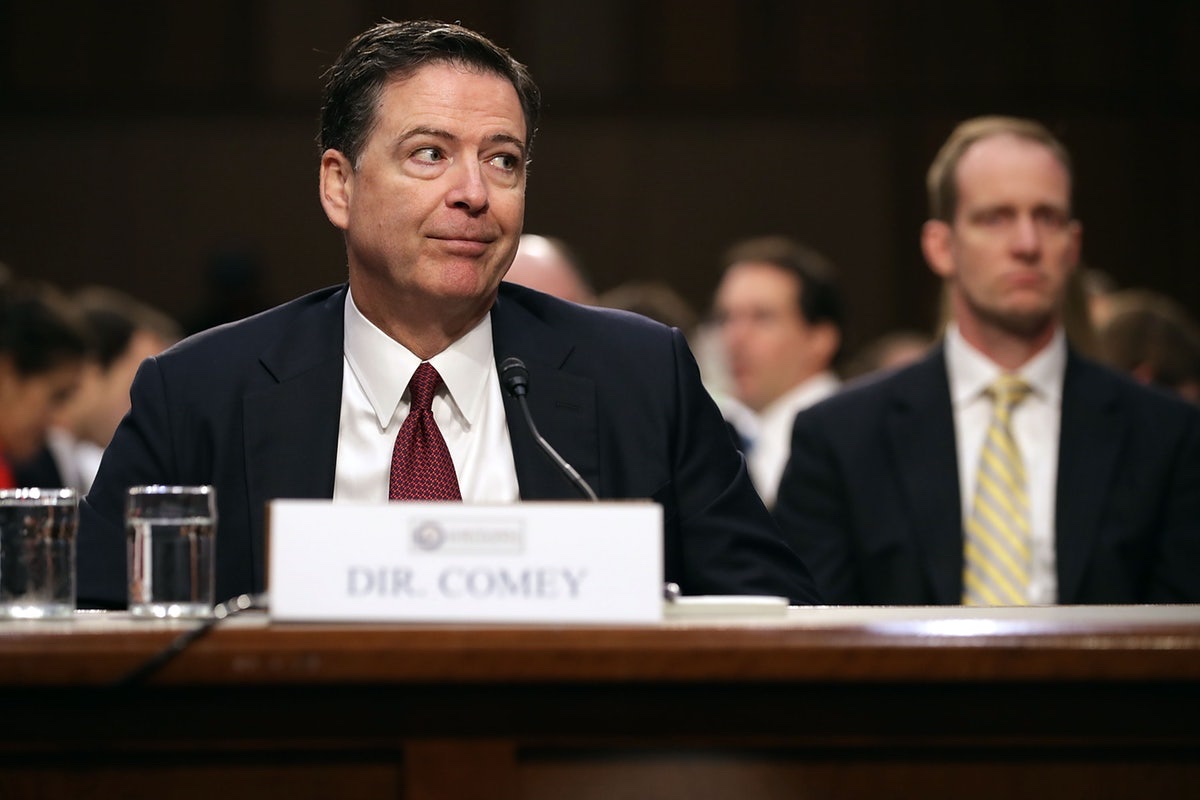 UPDATE: Of course right after posting this, CBS announced that brilliant actor Brendan Gleeson will play Trump in A Higher Loyalty. Jeff Daniels as Comey was pretty good casting but Gleeson as Trump is GREAT casting. The original story follows below.
___________________________________________________________________________
I don't know about you but I'm not a huge fan of former FBI Director James Comey. Sure, the man has said a lot of damning (and true) things about President Trump, which is commendable. However, if it weren't for Comey's slip-shod handling of the investigation into Hillary Clinton's emails then we probably wouldn't even have Donald Trump as president. Also, why is Comey so insistent on remaining in the limelight and acting holier-than-thou when he is a major reason we're in this mess in the first place? Take a vacation, bud! You've done enough.
Phew. I digress. Anyway, while many on the left and right aren't appreciative of Comey, he's definitely an important historical figure and CBS Studios knows that. That's why they're making a mini-series based on Comey's book, A Higher Loyalty: Truth, Lies and Leadership. Comey's book is all about his tenure as FBI Director, ranging from his days of dismantling the Bush administration's electronic surveillance policies to his investigation of Clinton to, of course, his uneasy relationship with Donald Trump. It's a story worth telling and now we have a lovable, folksy star to tell it: Jeff Daniels. Daniels will portray Comey for the mini-series, which may find a home at Showtime or CBS All Access.
Daniels is a pretty good choice for the part because he's instantly likable and possesses a sort of charming, unquestionable wisdom in most of his roles. You just trust the guy. That will make Comey an even more sympathetic character. Surely the mini-series, which will be directed by Billy Ray (Shattered Glass) will gloss over some of Comey's mis-steps and make him out to be more of a hero than he is but, hey, maybe that's my own bias coming out.
You have to wonder who CBS will cast as Trump. You can't just have Trump appear in voice-overs or off-screen. He's a major part of Comey's story — perhaps the biggest part of it. So you have to assume that someone will be cast in that role. That would mark the first attempt by an actor to dramatically portray our President. Whoever is cast has his work cut out for him.
The Trump era has been such a whirlwind of scandal so it's safe to assume that there will be many mini-series and movies based on this dark time in American history. Comey's story is an important part of that, though just the tip of the ice berg. I can't wait to see what other books and stories get adapted in the years ahead, assuming there are years ahead.