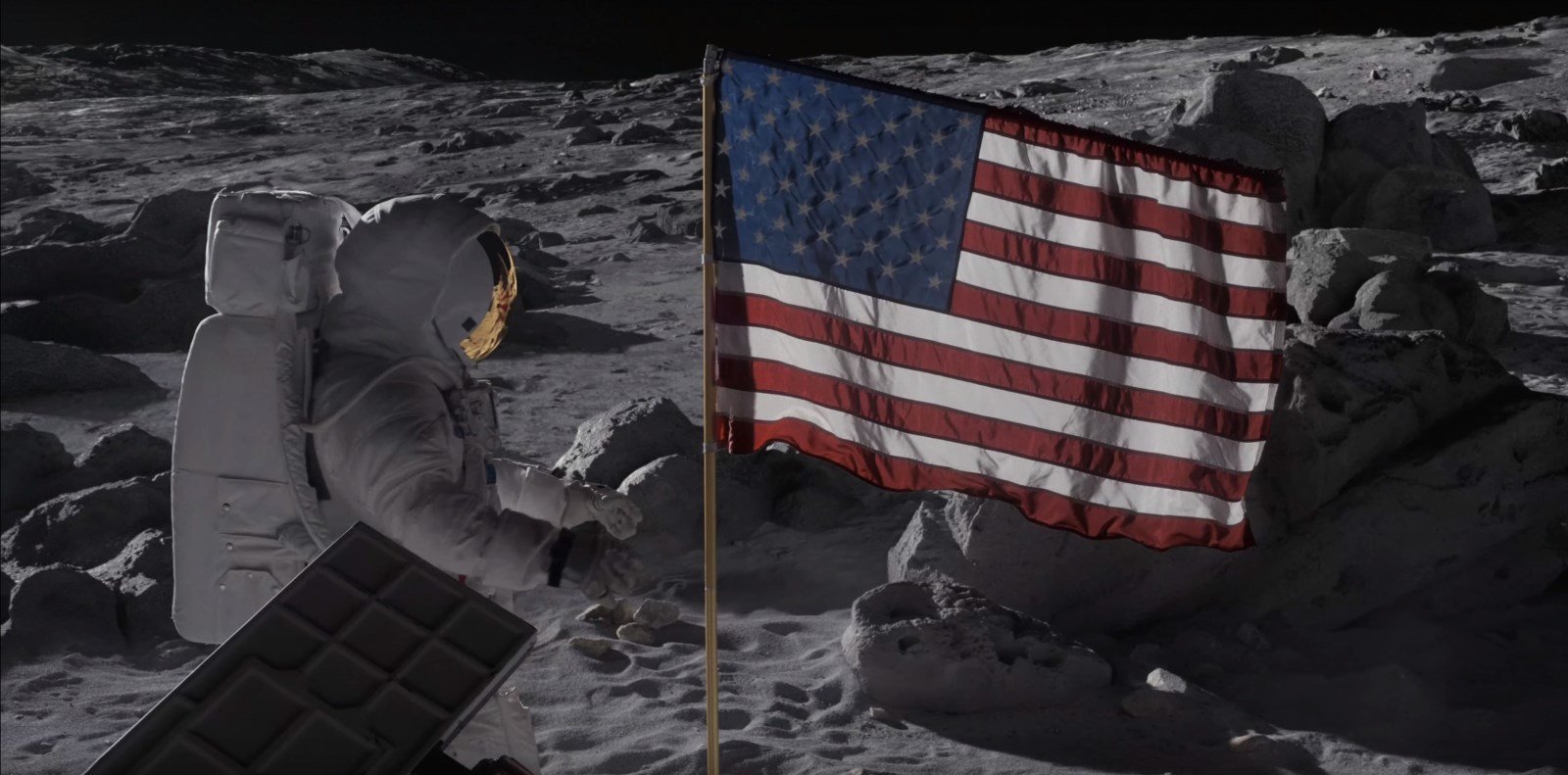 I don't know what to think of Apple TV+, the horribly-named upcoming streaming service from technology overlords Apple. On one hand, it seems that there are so many (too many?) streaming options out there that the emergence of a new one seems almost exhausting. On the other hand, Apple is such a perfectionist company that you know they'll release some stellar content. Plus they have more money than God, Elon Musk and Jay-Z combined so why not spend it on something creative?
Anyway, the first trailer for one of their new shows, For All Mankind, has been released and it's far more exciting than any new iOS or MacBook. The series, created by Ronald D. Moore (Battlestar Galactica), takes place in an alternate history where The USSR, not America, was the first nation on the moon. This defeat affects America greatly and causes NASA to push itself to its limits in order to compete with our Communist foes. Based on this trailer, it seems that this alternate NASA has its eyes set on far more than just landing on the moon.
The show has an impressive cast led by Joel Kinnaman and looks downright terrific. Remember when I said Apple has ample amounts of cash? That is totally on display here. I'm also encouraged by the clever plot. Apple isn't playing it safe, they're trying something fresh and daring and that's exciting. What if Apple TV+ actually works? What if it becomes a home for well-funded, well-written content? What if Apple puts their money where their mouth is and changes the streaming game? I wouldn't count them out.
Despite making billions in recent years, Apple has a lot to prove. They're not as innovative as they used to, not as cutting edge as they were when Steve Jobs introduced the iPhone or iPad. Their Apple TV+ will be a big test. Do they still have that magic? Can they disrupt the system like they used to? Are they still the company that can do damn near anything better than anyone? Don't be surprised if Apple takes For All Mankind and all of its programming very, very seriously.
I don't know if For All Mankind will be good but this first trailer certainly is promising. Apple has let us down before (remember Apple Maps?) but they seem to be taking their foray into television seriously.